Color Chart
We, Felt ball & Rugs(FBR) are very happy to provide our customers with an opportunity to make a selection in 80 different fresh colors. The colors are numbered from #1 to #80. Colors from #41 - #46 are natural color felt balls. They are directly made from natural wool. You can customize your to any extent from these colors. All kinds of custom orders are happily processed.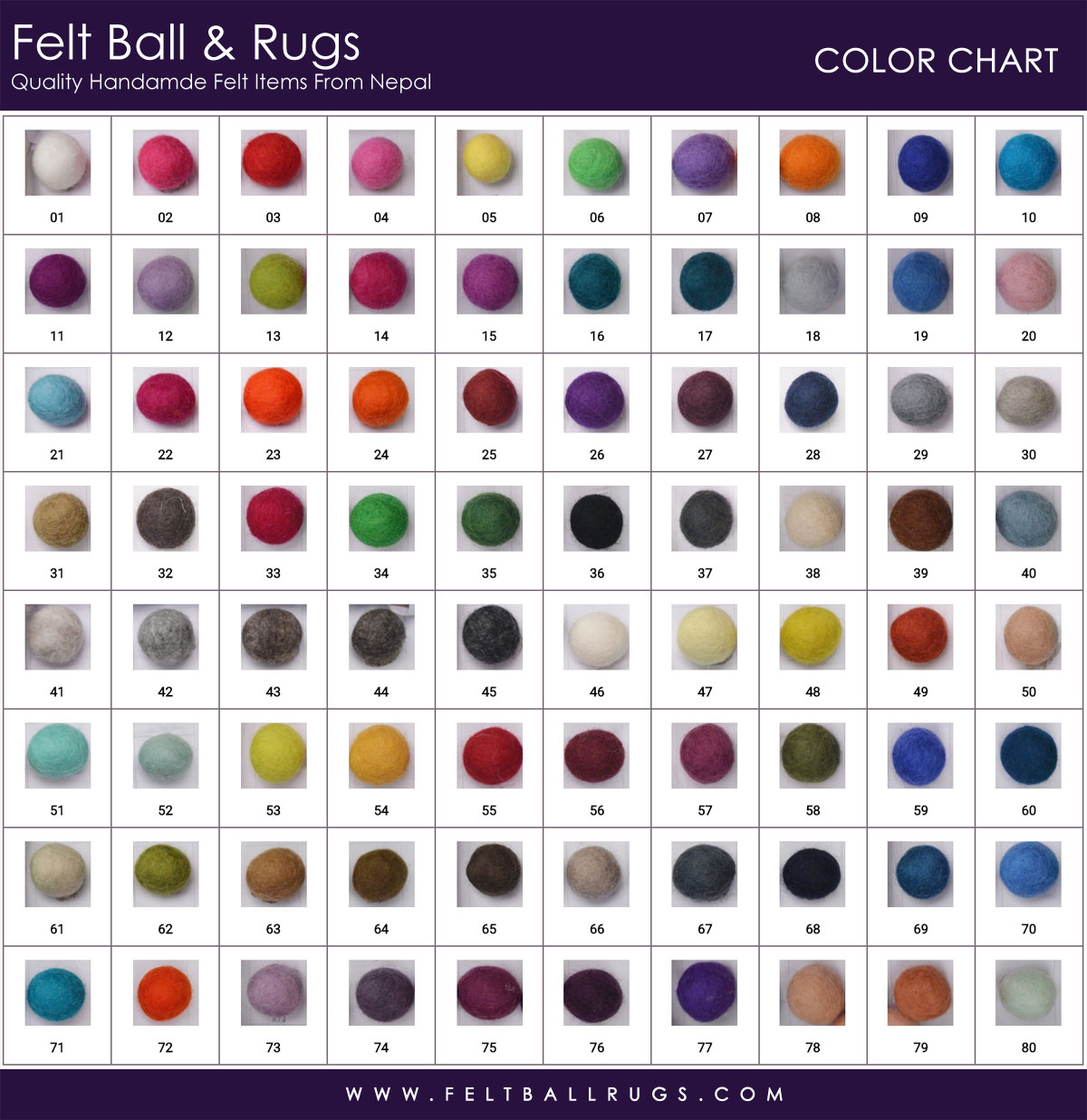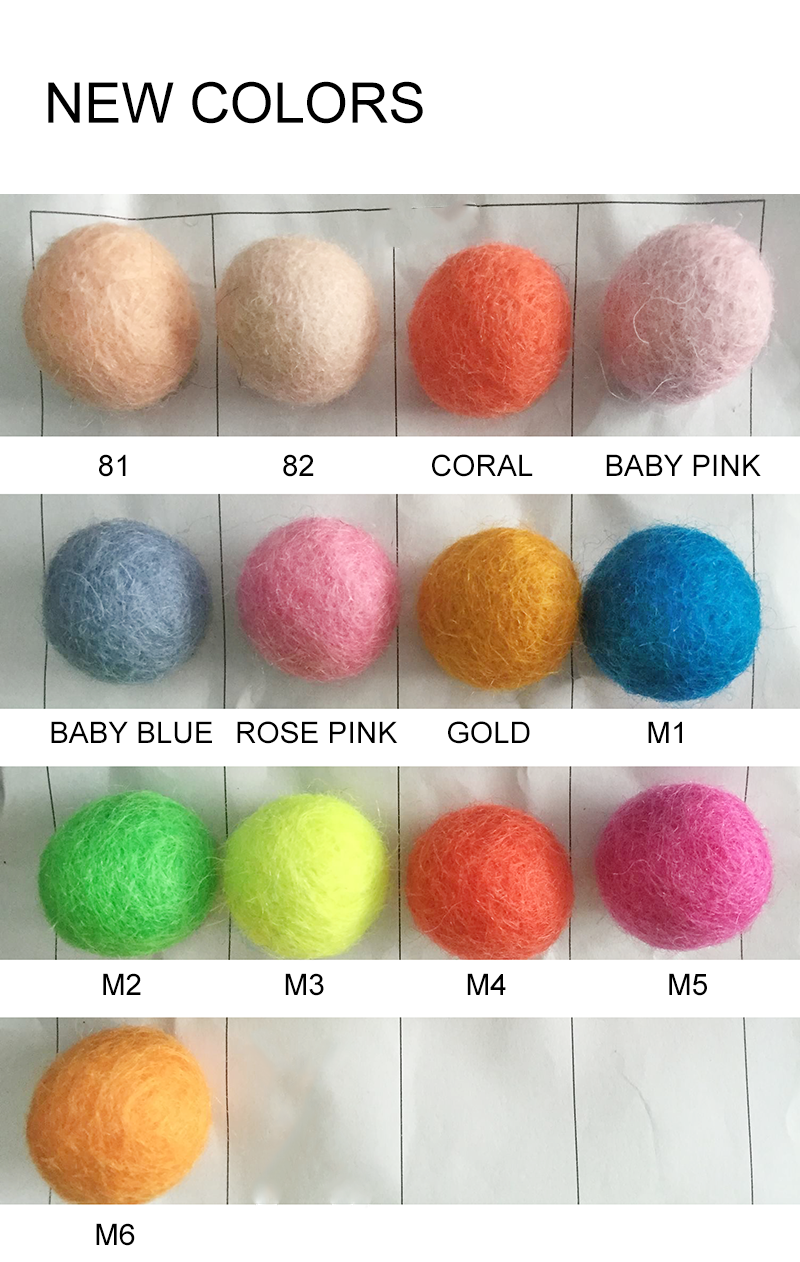 Note : Due to potential color differences among computer monitors, there might be slight (3-4%) change in color. Thus we cannot guarantee that the color you see on your screen is exactly same in our finished product.
Categories

" Like our Page & Get Instant Discount Code "
View Other Reviews